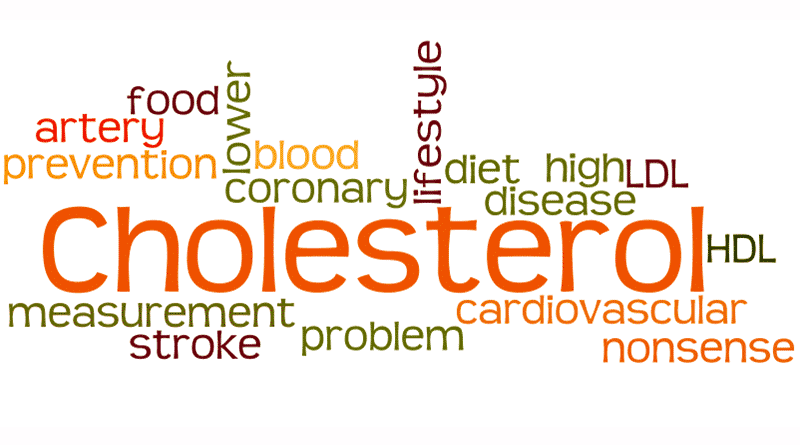 This week's newsletter is on the subject of cholesterol. In November 2018, the American Heart Association (AHA) published new cholesterol guidelines. The first interesting thing about the guidelines was that they were focused on lowering not total cholesterol, but LDL-cholesterol.
LDL stands for Low Density Lipoproteins. Think of lipoproteins as little taxis that carry fatty substances (lipids) around the blood stream. The body needs these little taxis because fats and water don't mix (drop some olive oil in a glass of water to see what I mean). Lipoproteins are water friendly on the outside (to mix with blood, which is essentially water) and fat friendly on the inside (to carry cholesterol and other fatty substances). LDL-cholesterol is, therefore, the cholesterol carried in an LDL 'taxi'.
This post starts off with a summary of the key points in the new AHA guidelines and the ruthless war being waged on LDL-cholesterol. The document talks about "maximally tolerated statin therapy." i.e. people should be given statins (and non statins – anything that can lower LDL-cholesterol) to the maximum dose that they can tolerate. People should also be monitored regularly, as the powers-that-be are only too aware that people stop taking statins (likely because they can't tolerate the muscle pain, forgetfulness, loss of cognitive ability and general mobility that often accompanies cholesterol lowering drugs).
I then go through eight facts about cholesterol generally, LDL-cholesterol specifically and lipoproteins to illustrate why the cholesterol lowering obsession makes no sense – unless you are one of the companies that earns billions from this activity.
1) Cholesterol is utterly life vital
2) Cholesterol is so vital that our body makes it
3) There is no such thing as good and bad cholesterol
4) Lipoproteins are not cholesterol; they carry cholesterol (among other things)
5) LDL-cholesterol is not even measured in the standard blood test
6) There is no science behind the cholesterol/LDL-cholesterol target numbers
7) Low cholesterol is associated with higher mortality. High cholesterol is associated with lower mortality. The inverse relationship between LDL-cholesterol and mortality (low LDL = high deaths) is particularly striking in the elderly.
8) LDL cannot be the primary cause of heart disease
The full post can be seen below. I've tried to keep it as simple as possible but there are a couple of tables and some numbers (because cholesterol targets are always given in numbers). Given the level of interest in cholesterol and statins, I expect that many of you will enjoy the whole article.
The Full Article
Lowering LDL: it makes a lot of money, but no sense
The rest of this article is available to Club Members, who get access to all our articles, videos, recipes and newsletters.
To continue reading, please LOGIN or sign up for a membership. Thank you.
Sign up here for membership access...